CH Legacy's Rockin' Robin ("Robin")
CH Wards Creek's Flying Solo X CH Legacy's Carry On
Robin wins the Puppy Sweepstakes at the January, 2009 Portland (OR) Miniature Schnauzer Club Specialty under Breeder/Judge Judy Smith of Jadee's Miniature Schnauzers.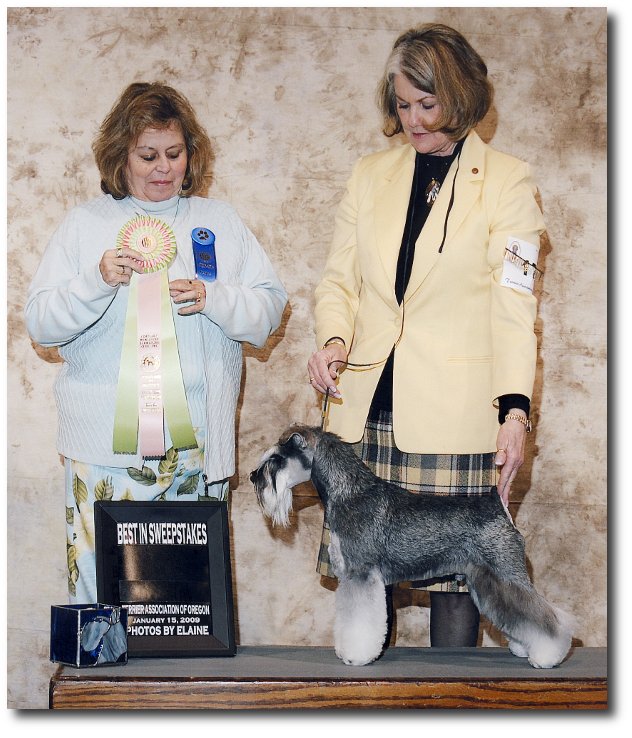 Robin wins Sweepstakes Best Of Opposite Sex during the Great Western Shows in California under Breeder/Judge Linda Drost of Attaway Miniature Schnauzers in June, 2008.


Robin wins his first points with a Best of Breed win over specials dogs under Australian Judge Mrs. Fiona Fearon Zammit at Portland, OR, July, 2008, for a 4-point major.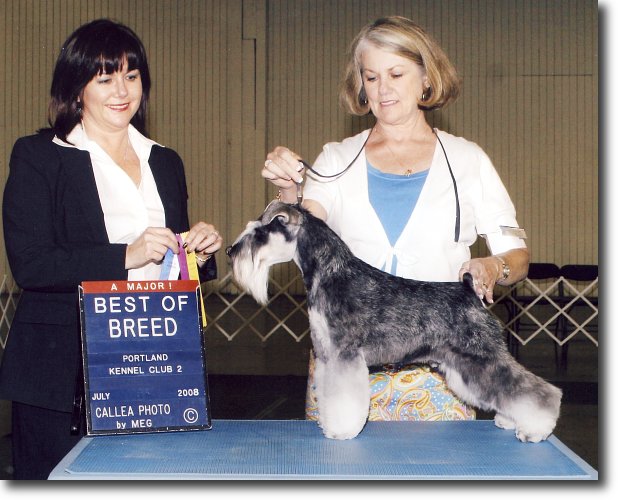 Robin wins Best Of Breed over Top 10 specials dogs for a 3-point major under Judge Lorraine Boutwell in Montana, September, 2008.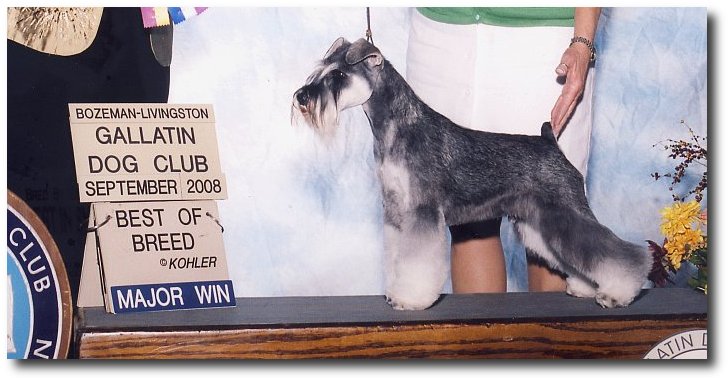 Robin wins Bred-By-Exhibitor Best In Show under Judge J. Robert Jacobsen at the Boise, ID shows, October, 2008.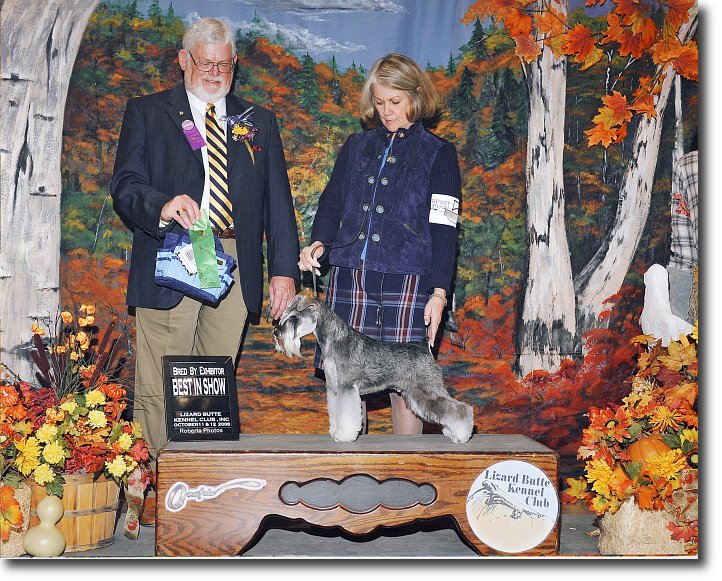 Copyright © 1996 Legacy Miniature Schnauzers
All Rights Reserved Web pages designed and maintained by LegacyMS.
Last updated: Saturday, March 27, 2010